Horse races are prevalent among Singaporeans. The sport attracts bettors to flock track stadiums or punt online to win cash prizes and other rewards. However, the only way to bet legally in Singapore is via Singapore Pools and Singapore Turfs Club.
The other possible option is resorting to private betting by finding licensed Singapore online sport betting sites and foreign online casinos. These operators provide complete gambling services bettors cannot find locally.
Yet, bettors must be aware of the different horse bets before taking their chances on a sportsbook's or Singapore Pools' horse racing odds, including exotic wagers.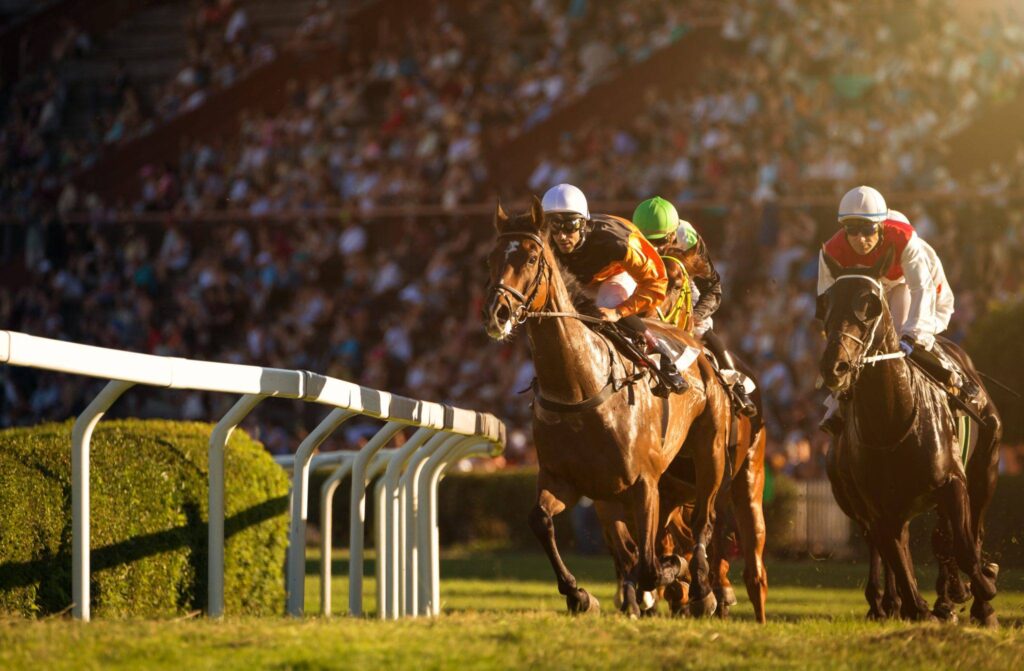 What is Exotic Betting?
Unlike straight bets, exotic betting is wagering on multiple horses in a single race or series of races. It is popular among bettors because of its high reward turnouts.
However, betting on exotic wagers is highly risky. Winning in this market is harder than straight betting as more horses is involved. Bettors need good predictive skills and luck to increase their winning chances. Exotic betting is also expensive, especially if the bettor prefers playing all possible combinations.
Exotic wagers are high risk and expensive. Without a sizable bankroll and confidence, bettors must not engage in exotic betting. It is also best to bet here after successful straight bets.
Horizontal Exotic Bet VS Vertical Exotic Bet
Sportsbooks offer two types of exotic bets: horizontal and vertical wagers.
Horizontal Exotic Bet
Horizontal exotic wagering is betting on multiple races while predicting the first runner to cross the finish line for each race. In horizontal exotic bets, bagging the jackpot solely depends on every race's winner. Bettors can place horizontal bets in two to six races via Daily Double and Pick.
Daily Double: This horizontal wager lets bettors choose the winning horses in two consecutive races. For example, the bettor chose #1 and #3 to top the first and second races in the program, respectively. If the results end that way, he wins.
Pick: This horizontal exotic bet varies from Pick 3, Pick 4, Pick 5, and Pick 6. The only difference between the four is the number of consecutive races involved. In Pick 3, the bettors must guess the first-place finishers in three straight races. The same applies to Pick 4, Pick 5, and Pick 6, but with more guesses and investment needed.
Vertical Exotic Bet
Vertical exotic betting takes place in one race only. Bettors have to predict the correct finishing order of the runners. The three types of vertical wagers are exacta, trifecta, and superfecta.
Exacta: Bettors betting in this vertical wager need to pick the top two horses they believe will finish first and second. If the bettor wants to win, his bets #2 as first place and #5 as the second place must happen in the race.
Trifecta: In this vertical exotic bet, the bettor wins if he predicts the right order of the top three horses. Trifecta is also called "triple" or "big triple."
Superfecta: In the superfecta wager, bettors must correctly guess the final sequence of the top four runners. A bettor wins the bet if his picked horses 8-1-2-3 finished first, second, third, and fourth.
Strategies in Exotic Betting
Instead of betting plain exotic bets, bettors can increase their odds of winning through the following:
Boxing Vertical Wagers
One must guess the horses' correct order to win in vertical exotic bets, no matter the type. Predicting the final placing of each horse is no easy feat. So, bettors box their bets to increase winning probabilities. Boxing vertical bets allow bettors to play all finishing order combinations.
In boxing exacta, a bettor wins if his bets #5 and #6 finished in the top two, regardless of who positioned first or second. The boxing strategy is also applicable in trifecta and superfecta.
Moreover, the cost of boxed bets rises depending on the number of horses the bettor plans to use.
Boxed Exacta VS Quinella
Essentially, a boxed exacta and a quinella are similar. Both bets allow bettors to choose two horses they guess will go first and second in any order. Their cost and earnings set them apart. Bettors prefer taking the risk in the $4 boxed exacta wager than the $2 quinella, as the former pays more than the latter.
Keying Exotic Wagers
Keyed bets suit bettors with a strong preference for a horse they predict has the highest winning probability. In keying exotic bets, bettors select a horse or the "key" to win the race while adding two or more runners to finish second and so on in any order. If the horse finishes first, the bettor wins.
An advantage of keying is it reduces the number of possible combinations. It also cuts the price of the wager. For example, the bettor can spend $48 boxing a $2 trifecta bet with four horses. But if he keyed one horse from it and that runner wins, the bet's cost drops to $12.
Keying is not only applicable to trifectas but also other exotic bets.
Wheeling Exotic Wagers
Betting on wheeled bets gives bettors more opportunity to cover combinations in horizontal and exotic wagers. It allows multiple bets on a single ticket and works well for bettors unsure of whom they should pair their keyed horse on Singapore horse racing odds.
Wheeling comes in the full wheel or partial wheel versions.
Full Wheel: Involves picking one or more key horses while the remaining covers the following positions. Whether it is 2-1, 2-3, or so on, the bettor wins if one of these combinations of an exacta full wheel on horse #2 in an eight-horse race is the final result.
A full wheel bet gets expensive due to the type of exotic wager involved and the number of horses in the race. For example, it would cost a bettor $14 in full wheeling $2 exacta bet as he placed seven different exacta bets to #2.
Partial Wheel: The bettor already keyed horse #2 in partial wheel exacta bet. He also strongly believed that the second place was #1, #4, and #5, so he wheeled them alongside #2. If the outcomes are 2-1, 2-4, or 2-5, he wins. This is how partial wheeling works. Instead of wheeling all horses in the field, bettors can opt for a few horses to reduce costs.
Conclusion
The massive payout of exotic bets is enticing. However, bettors should be wary of its expensive cost and high-risk nature. Hence, they must bet based on informed decisions.
Researching every horse's racing history and speed is a must to learn about the runner's winning chances. Watching and analysing horse races is also crucial as commentators provide relevant details. Besides, bettors must consider the track, jockey, and weather before betting, as these factors can influence the race's outcome.
Proper bankroll management is also necessary as bettors must be financially disciplined to control their betting habits.
Additionally, bettors must look for a trusted online gambling Singapore site for the best horse betting experience.
Register at 88ProAsia to bet on horse racing and other sports, play 4D online, or try our casino games.