Singaporeans love watching sports and gambling on them at the same time. However, their government has regulated gambling to counter illegal activities concerning it. Bettors can only place their bet legally in licensed operators.
The government is serious about its anti-gambling campaign by establishing the Singapore Police Force (SPF) to enforce its gambling laws. Although restricted, bettors can still take their chance in Singapore Pools football betting odds or Singapore Pools horse racing odds. Yet, it should come with awareness and compliance to the local laws.
Betting Laws in Singapore
The following laws regulate gambling and sports betting in Singapore:
Betting Act
The Betting Act (BA) of 1960 states that it is illegal for bettors to bet in a common betting house. The law defined "common betting house" as any place used for betting and bookmaking to horse racing and other sporting events with the public having access to it. Anyone found betting and escaping (until proved) during raids is deemed guilty. These offenders are liable to pay not more than $5,000, get imprisoned for six months at maximum, or both.
Common Gaming Houses Act
The Common Gaming Houses Act (CGHA) of 1961 prohibits bettors from betting in common gaming houses or public places. Individuals caught in gaming houses are subject to a fine of not exceeding $5,000, imprisonment of up to six months, or both.
CGHA doesn't define private gambling, but it is considered gambling in places that the public cannot access, like home. It is an offence to privately gamble if the place serves the same purpose as of common gaming house. Offenders will face the same legal sanctions as those caught in a common gaming house.
Moreover, the police can arrest offenders playing in public places without a warrant and seize their instruments or equipment. Arrested persons will need to pay not more than $5,000, subject to imprisonment for six months, or both. Confiscated gambling paraphernalia will be forfeited per the court.
Remote Gambling Act
The Remote Gambling Act (RGA) of 2014 forbids anyone from gambling using remote communication that includes the Internet, telephone, television or radio, and other electronic or technological communication means. Regardless if you bet remotely alone or with others directly or indirectly, you're liable to the offence provided by RGA.
Anyone caught and proven remotely betting have to pay not more than $5,000, get imprisoned not exceeding six months, or both.
Legality of Online Betting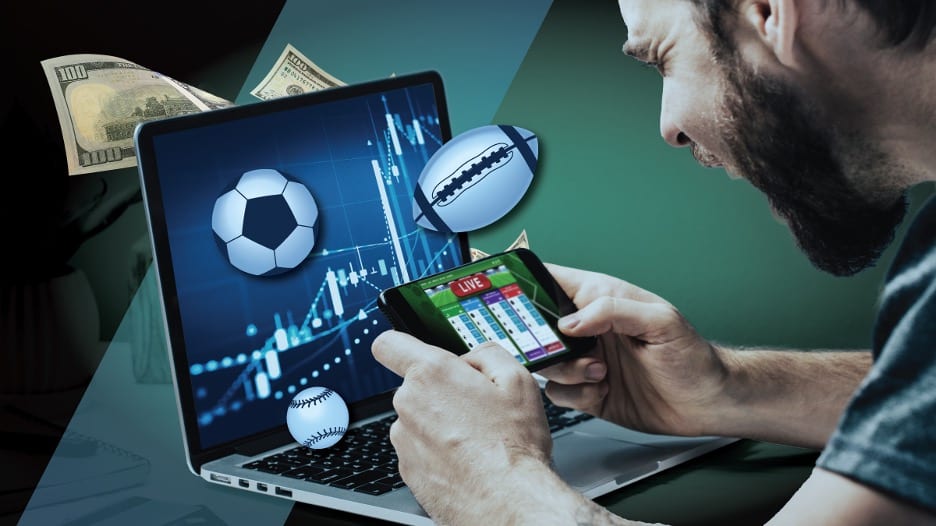 Technically, online gambling in Singapore and in foreign sportsbooks is illegal. It is only legal to bet online through Singapore Pools and Singapore Turf Club, both granted certificates of exemption under the RGA.
Participants proven guilty of unlawful remote gambling are subject to a fine of up to $5,000, imprisonment by six months, or both. The authority can arrest you even without a warrant. The government will also issue a payment blocking order to your financial institution provider mandating it to:
Reject credit extended to you;
Reject cheque, bank draft, or any similar instruments drawn or issued to you;
Reject electronic funds transfer to or from you; or
Block payments or prohibit transactions in general.
Yet, there are licensed online casinos and offshore betting sites that still accept Singaporean bettors even ages 18-20. Aside from different sports and casino games available, odds and bonuses are more generous than in Singapore Pools.
Legal Age to Bet
Singapore Pools disallows individuals aged 18 years old below to bet on sports. They must be at least 21 to sign for a Singapore Pools Account.
It is an offence under RGA Section 13 to invite, permit, or cause a person aged 21 below to bet remotely. As stated in Section 13 (2), referring advertisements of online gambling services to persons of such age and encouraging them to gamble online is penalised. Guilty offenders are subject to fines of at least $20,000 and not exceeding $300,000 or jailed for six years. At worst, this person has to pay fees and still be barred.
The conditions are different in online casinos and foreign sportsbooks that allow bettors of these ages to bet on sports. That is the reason why most 18-20 years old Singaporeans prefer these methods aside from the variety of sports and bonuses offered.
Betting on Online Casinos and Foreign Sportsbooks
Singaporean residents can bet online, yet they should be quiet with their behaviour. Publicly announcing that you are engaging in online betting will only alert the police.
Bettors should also only look for licensed and exempted online casinos or foreign betting sites. Singapore Pools only offers odds limited to football, horse racing, and motor racing. In contrast, foreign legal gambling operators provide generous odds for different sporting competitions. Besides, there are various casino games with amazing bonuses that one cannot find locally.
Moreover, the minimum age to bet on sports online starts at 18. The completeness of gambling services paired with amazing prizes entices most Singaporeans to bet in online casinos and foreign sportsbooks.
Legal Betting in Singapore
Singaporean bettors should strictly follow the local laws to bet legally. They must not gamble in common betting or gaming houses where habitual gaming happens. Sports betting is also prohibited in public places.
Private betting is the most secure way to gamble with trusted friends only. Don't invite anyone else, primarily seasoned gamblers. It is even advisable to bet alone without anyone knowing since a common betting house might include homes if used by family members to gamble together. Authorities keep their eyes on seasoned gamblers as they have gambling habits that cause them to have outstanding debts, including staking high in gambling.
Betting in online casinos or foreign sportsbooks is an alternative, but it is illegal and bettors need to keep it private to be safe. Betting offshore opens Singaporeans to many gambling services not covered by Singapore Pools. Besides, there are bonuses that bettors cannot find locally. The minimum age requirement for betting is 18 years old in online casinos, making it enticing for young bettors.
Future of Betting in Singapore
Currently, the laws covering all betting aspects in Singapore is the Betting Act (BA) 1960, Common Gaming Houses Act (CGHA) 1961, and Remote Gambling Act (RGA) 2014. But due to the emerging technologies that make it difficult to distinguish between gambling and gaming, two bills are introduced on February 14, 2022. These bills are as follow:
Gambling Regulatory Authority of Singapore Bill
As of writing, gambling activities are regulated by these five different government agencies:
Casino Regulatory Authority (oversees casinos);
Gambling Regulatory Unit (regulates online gambling services and fruit machines);
Singapore Totalisator Board (governs Singapore Pools' physical gambling services);
Singapore Police Force (handles law enforcement against illegal gambling and betting activities); and
Ministry of Social and Family Development (responsible for socially safeguarding the people from the harmful effects of gambling).
The Gambling Regulatory Authority (GRA) Bill's passing aims to consolidate these agencies into a sole gambling regulatory commission by mid-2022. GRA seeks a more holistic and coherent approach in dealing with gambling policies and issues. This is also Singapore's response to technological advancements and trends changing the gambling landscape in the country.
Gambling Control Bill
Once passed into law, the Gambling Control Bill or GC will provide the regulations and penalties for unlawful gambling offences. All existing statutes such as BA, CGHA, and RGA will be repealed.
The GC Bill will amend gambling's definition to become more technologically neutral. If amended, the authority gains the power to bring existing and emerging gambling products within its scope.
Moreover, the GC Bill will define social gambling, which the current legislation doesn't prohibit. This bill exempts family and friends from conducting gambling lawfully at home. But not applicable to online social gambling, given that it is hard to determine if participants are acquainted with each other as family or friends.
With this bill, families can also apply to bar their loved ones from casinos, jackpot rooms, or Singapore Pools live betting. Offenders will be fined by not more than $10,000, imprisoned not exceeding one year, or both.
Also, low-income inhabitants of the Housing Development Board (HDB) flat rentals will be automatically barred to open Singapore Pools online accounts. They are not also allowed to enter casino and jackpot rooms.
Bettors betting in online casinos or foreign betting sites must be wary of passing these bills. Well, this is for the sake of being safe from gambling offences.
Conclusion
Betting in Singapore is legal yet under certified operators only, with minimum age required. Staying in compliance with the laws and engaging in private betting is the safest ways to bet on sports. Bettors can also look for trusted live casino Singapore or reliable sportsbook betting Singapore.
Register at 88ProAsia for the best online sports betting experience. You may also play 4D online or try our casino games.
Read More: Can You Play in an Online Casino While Travelling?