Singaporeans and Malaysians are both passionate about gambling. Saying such, their governments established laws to restrict gambling habits. Singaporean horse bettors can bet on horse betting races through Singapore Pools, while Malaysian bettors can bet through the different Turf Clubs in the country. Such bettors also can bet through an online sportsbook at their discretion.
Horse racing is one of the Singaporean and Malaysian bettors' favourites as it is pretty straightforward. Not to mention the incredible prizes it can offer to the winning bettors.
Betting on horse racing may seem complicated for beginners. So, learning the basics about it is a must if you want to bag the jackpot prize or even make a livelihood out of it.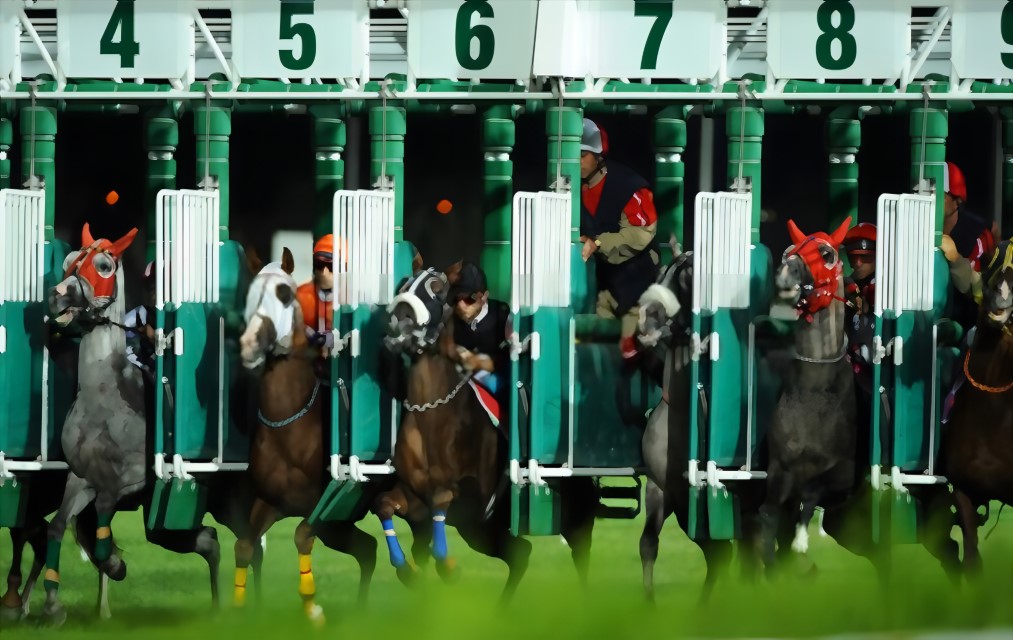 Types of Bets in Horse Betting
There are different bets available for horse bettors to try their luck. Rookie bettors might find themselves confused about what to choose. Some might even convince you to choose this particular market, stating that it is easy to win here. But, nope! Horse betting is no tip and gut feelings.
Before waging your stake based on a sportsbook's or Singapore Pools' horse racing odds, rookie bettors can increase their winning chances by understanding these various betting types:
Straight Bets
The straight bets are best for beginners because they are simple to understand. Bettors betting in this market can only pick one horse. There are the three types of straight wagers, as listed below:
Win Bet: This is betting on a horse you think will win first place. If your prediction is correct, you win. A wrong prediction also means losing your bet. For such reason, it earns the most among the three straight bet types.
Place Bet: Bettors in this straight wager can win in two ways if their chosen horse crosses the first or second line. It earns less than the win bet as winning comes twice.
Show Bet: Allows bettors to choose a horse they guess will finish first, second, or third in the race. Its advantage for the punters is that they have three chances to win. But the prizes here are much lower than the win or place bets as you have three probabilities of winning.
Exotic Bets
Unlike straight bets, exotic bets allow punters to bet on multiple horses in a single race. Betting this way can increase a bettor's potential earnings. However, doing so is riskier and more expensive in straight wagers. Without due care, bettors can surely lose their bets. So, it is best to bet in this market after successful consecutive bets.
Exotic wagers have two types, the horizontal and vertical bets:
Horizontal Exotic Bets: In this exotic wager, bettors aim to guess the winning horse on consecutive races before the first one begins. Essentially, horizontal bets are parlays that allow punters to wager on two to six races by placing a Daily Double, a Pick 3, a Pick 4, a Pick 5, and a Pick 6, respectively.
Vertical Exotic Bets: Bettors in the vertical wager have to predict the correct finishing order of one race. That is its difference from the horizontal exotic bet. Betting here comes with the following options: exactas (top two), trifectas (top three), and superfectas (top four).
Boxing Bets
Bettors can also box their vertical exotic bets to make winning chances better. In boxing bets, you play all the combinations of the finishing order of your chosen horses.
For example, the boxed exacta bet is betting on two horses you believe will take the top two spots. Regardless of the chosen horses' finishing order, you win as long as they end first and second. The cost of boxing your exacta wager is twice its straight counterpart. A box exacta worth $2 for horses 3 and 5 costs $4.
The same rules apply for trifecta and superfecta bets, yet with more horses involved. Besides, the cost of boxing your bets will depend on the number of horses you will use.
Keying Bets
You designate a horse as the winner while boxing the others when keying your wager. However, boxed bets weigh each selection equally and are expensive.
For example, boxing a $1 trifecta bet with four horses will cost $24. But if you believe that a particular horse will cross the line first, then key your trifecta bet. Punters can place a trifecta key for a horse worth one dollar then box the others for $6.
Winning in keyed bets comes with your preferred horse finishing first while the others take the second and third place in any order. Indeed, there are fewer winning combos in the trifecta, yet bettors can avoid massive losses when they're smart with how they bet.
Quinella
In essence, the quinella and boxed exacta are the same. Both bets allow bettors to pick two horses they believe will finish first and second in the race, irrespective of the order. The only difference is their cost. A $2 quinella bet is worth $2 as a $2 boxed exacta wager costs $4. Boxing an exacta bet pays more than the quinella wager, so some bettors prefer spending more on them.
How to Bet on Horse Racing?
Bettors can place their horse racing bets in two ways; through human tellers or betting online.
Betting Through Human Tellers
This method is best applied if you're on the racetrack. It is more convenient than automatic tellers where bettors pile, forming big lines. Besides, some aren't knowledgeable of the computer, forcing you to wait for too long. Chances are, you get shut out of the race.
Before going to the teller, prepare your money in hand. Then, once it is your turn, tell these details to the teller in order:
Racetrack and race number
Bet amount
Type of bet
Horse's program number
Betting Online
Online betting Malaysia for horse racing is pretty simple. Bettors only need to find a trusted betting site and deposit funds to their accounts. In doing this, you can bet for races you want. You can also browse the website for the list of races per day and choose where to bet.
Tips in Horse Betting
Winning in horse betting doesn't come by luck with losing a part of it. Bettors who wish to thrive in this market should develop strategies to increase their chances of winning. Here are some of the horse racing betting tips you may consider:
Watch Horse Races
Watch horse races and take note of the relevant and valuable information shared by commentators. In this way, you will learn never to underestimate the opponents already beaten by your chosen horse. The eye test won't help. Instead, the factors that can help you win are every participating horse's recent racing history and speed record.
Choose Your Race
Bet on horse races that you are confident winning. Betting with confidence doesn't mean you're going to punt on a whim. It should come from keen observation and analysis of horse racing events.
Bet Wisely
Losing their bet or getting the same amount for what they waged is a loss for bettors. With prior knowledge and confidence, try varying your bets. You may pair your chosen horse to other horses with better odds.
Have a Game Plan
If you keep on losing, stop betting immediately. Take time to rest and relax. Also, always check your financial capacity to bet for horse racing. Some bettors went bankrupt due to doubling their wagers to earn the lost investment. Don't rush punting, as this will only decrease your winning chances.
Bet on Jackpots Occasionally
Hitting the jackpot prize is possible even at a low stake, but don't go for it every time. Instead, relax and wait for the grand prize to hit six digits. Doing this helps you save money and prevent losing too much investment. While waiting for the perfect moment, always stay updated and research horse races to gain knowledge and confidence in betting.
One sports bettor staked £2 on a pari-mutuel jackpot and even picked a horse that lost its last 20 races. He netted £1.45 million as a result.
Conclusion
Horse betting seems complex for neophytes, but proper knowledge and experience out of dozens of trials and errors can give one fortune. Researching and critically analysing horse races helps build confidence. Moreover, bettors should also look for the best online casino Malaysia with a reliable sportsbook Malaysia. Register at 88ProAsia to bet on horse racing and other sports, play 4D online, and try our casino games. Contact us through WeChat and Telegram at xx88ProBetxx. You may also inquire via WhatsApp (+65 8155 0027) or contact number (+65 8398 0765).
Read More: Why Buy 4D Online in Malaysia