Sports betting is getting popular each day. Wagering in sports can be fun and exciting as you can support your favourite team or player. However, while betting on sports can be accessible, consistently winning is not. But with a bit of knowledge, wagering insight, and luck, this can be memorable and profitable for many gamblers.
If you have not tried wagering on your preferred team or individual, this beginner's guide in Singapore sport bet is for you. This article will tackle everything you need to know about sports betting if you are a beginner. If you are new to this kind of information, we recommend that you continue reading the entire sports betting guide.
How Sports Betting Works – The Mechanics
Some people can be shy to start their sports betting journey because they think there is a lot to learn, and some of the betting lingoes can be hard to understand. This is far from the truth. As many people say, sports betting is quite simple.
Betting on sports in its most straightforward meaning is placing a wager on a particular sporting event. If your gamble is correct, then you win. If your stake is wrong, then you lose. If it is a tie, you can have your money back unless you place your wager on a tie bet; then, you win.
Sports betting now paved its way online. Online sportsbooks now offer the same services just like in traditional. It just has one significant difference, in which you can place all you bet digitally from your mobile phone or computer.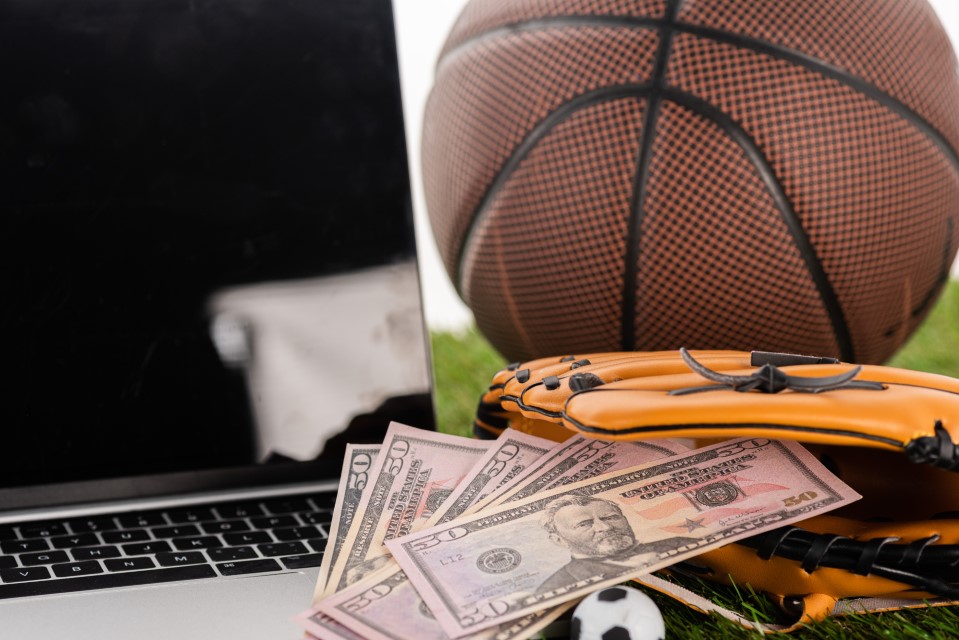 The Advantages of Sports Betting
When you enter the world of sports betting, you should know the benefits. It is essential to see it to see if it is for you or not. Sports betting is one of the fastest ways to enjoy sports and other significant events. Today, with the internet, you can appreciate its competence and beauty in just a few clicks without worrying about travelling to different places to wager. Players can also use the technology to research their picks much more effectively.
People also engage in sports betting because of its entertainment value. Watching sports is excellent but, if you have money on the line, it can add to the excitement that you are feeling.
You may also assume that the entertainment factor is only during the game. However, some bettors love to look through stats, talk with friends about upcoming games, and decide who they think will win. The potential to get paid with your correct pick becomes more fun, especially if you are right.
How To Place a Bet on Sports
Even if you are a beginner, sports betting will be easy. This may be challenging at first, but it will become your second nature once you place some wagers.
For your reference, here's a quick background on how you can place a bet on sports online.
Choose a Betting Site – Find a trusted website that is legal in your country. For instance, if you are in Asia, you can check out some of the best sites for online gambling in Singapore and Malaysia. Choose what is best for you to ensure your safety and protection against cybercriminals.
Signing up on the said website will only take a few moments. Unfortunately, you can't place a bet without signing up on a specific website. Find the register button or something similar and fill out some information needed for the registration. Upon sign up, there will be terms and conditions written; make sure to read it to guarantee that you know what you are doing.
Discover the Market – Know what you want. Discover what kind of sports you like to place a wager with. Placing your first bet will be confusing, but rest assured that the more you use the site, the easier it becomes.
Enter Your Bet – Once you've made your decision on what sports you'd like to place your bet on, then you can enter your stake. This means the amount that you want to wager. 
Place Your Wager – Finally, after some easy steps, it's time to place your bet. Hit the button to confirm your wager. After this, wait for the results. 
Betting in land-based casinos is almost the same as online casinos. However, the significant difference is you are going to do it personally. Some may find this easier; some may find it not. Regardless of your choice, research before placing any wager to avoid conflict while betting on sports. Betting on a physical sportsbook also has its advantages, such as you can watch the game personally and enjoy it in real-time.
Some Types of Bets that You Can Make
As a novice in sports betting, it will make a big difference if you know the different bets that you can make. However, with its extensive selection, it may bombard you to memorize them all. To help you with it, below are the most common:
Moneyline/1X2
When a punter picks a side to win, they place a wager on the Moneyline. Once the tournament or the game ends, the sportsbook grades a bet in three ways; win, loss, and draw.
Win – When the selected team wins, the bookies return the stake plus winnings.
Loss – When the selected team loses, the sportsbook keeps the stake.
Draw – The game ended with a tie; this also means that the stake will be given again to you as if the bet never happened.
Parlays
A parlay in betting on sports is when a punter makes multiple bets and ties them together into the same bet. If your wager wins, you'll have a bigger payout; however, if any of your bets lose, then the entire wager in parlay loses too.
Live Betting
After the game has started, the bettor can place the wager depending on what is happening. In this kind of bet, an online sportsbook uses an algorithm to show the in-game wagering statistics. Live betting is fast-moving, so you need to keep your composure and focus on placing your bet.
Conclusion
As a newbie in sports betting, you need to understand what you can gain from it. Note that you can either lose or win here, but regardless of what luck brings you, this should be a source of entertainment for you and not the other way around. Managing your bankroll is also suggested.  More importantly, if you are looking for a reputable website with which you place a wager, you can start betting at www.88proasia.com to have an outstanding betting experience.
Read More: Safest Betting Markets for Beginner Sports Bettors