Many people love to gamble and bet on sports, but many Malaysians will likely have some trouble finding a way to bet legally, thanks to the complex gambling laws in the country. Malaysia has some casinos where people can bet, like Resorts World Genting, which means that Malaysians can bet, but there are some restrictions.
Malaysian authorities recently raided luxury condos in violation of the Open Gambling House Act 1953, and there were multiple raids last year in August alone. The government is serious in its crackdown on people who violate their gambling laws. Despite these, there are still legal betting options in Malaysia, as long as they aren't Muslim since Muslims are subject to Sharia Law.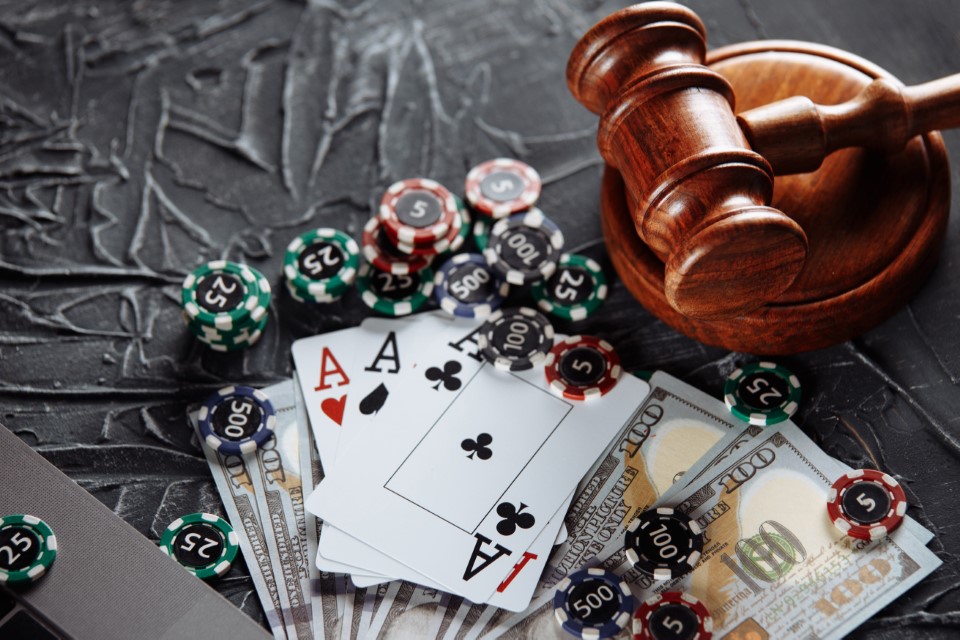 As long as the Malaysian in question isn't Muslim, they can gamble as long as they comply with local laws. Among the laws are the following:
Betting Laws in Malaysia
Betting Act 1953
The Betting Act 1953 outlaws all forms of gambling and even addresses telecommunications and other means of transmitting bets to betting houses. It also covers all possible loopholes that people usually look for in dated legislation. The Act generally defines a typical betting house as a place kept or used for betting that the public can access or for receiving or negotiating bets.
The act penalises anyone caught operating or patronising an illegal betting house with a penalty of RM200 000 fine and five years of jail time.
Common Gaming Houses Act 1953
The Common Gaming Houses Act 1953 covers all forms of gambling. The act criminalises operating and being caught in a gaming house. The act defines a gaming house as any possible location where people can gather and game while also describing "gaming" as a game of chance of mixed chance and skill to gain money.
The act penalises anyone caught gaming in an illegal gaming house with an RM100 000 fine and six years of jail time.
Sharia Law
According to the Malaysian constitution, all Malays are mandated to be Muslim as Islam is the mandatory religion for Malays. Malays, therefore, are subject to Sharia Law. Non-Malays like ethnic Chinese, Indian, and others are not mandated to be Muslim and are not subject to Sharia Law.
The Sharia Law forbids gambling, and any Muslim caught gambling will either be fined RM3000, serve one year of jail time, or both.
Non-Muslims who want to gamble are not bound by the Sharia Law and are free to do so as long as they comply with other betting laws.
Legal Gambling in Malaysia
Any non-Malay can place bets in Malaysia if they do not violate any of the laws above. They can bet in a land-based casino, namely Casino De Genting, play the lottery, bet on football, and bet on horse races, as long as they're not in a public betting house.
The government issues licenses to operators to tax them without taxing a gambler's winnings. Should the government issue more permits to gambling operators in the country, Malaysian bettors will have more local options for gambling.
Malaysia also has some laws that legalise several betting options, like the following:
Lotteries Act 1952
The Lotteries Act 1952 allows for public and private lotteries for different purposes, including religious, philanthropic, welfare, educational, and other charitable purposes. This act makes 4D Toto and other permitted lotteries in the country legally. Under this act, a lottery is defined as any game, method, device, or scheme where money is distributed in any manner.
However, a lottery can be illegal when it is conducted without a permit from the Minister of Finance. The penalty for violating this is a fine of a maximum of RM10,000 and a maximum of three years of jail time.
Racing Act 1961
The Racing Act 1961 allows betting on horse racing, but only at a land-based racecourse. The act defines "racecourse" as any land used for a race meeting, then described as a meeting for a race meeting.
Current Gambling Climate in the Country
Gambling is now legal in the country, but only through licensed operators. Online gambling is illegal, but the government only focuses on the operators and betting houses rather than the individual bettor. As long as the non-Malay bettor bets privately, they will not be penalised. It might sound weird at first, but when people gamble with their family AT HOME, they're still classified as betting in a typical gaming house when they're betting money.
Most bettors today choose to play live in an online casino in Malaysia or participate in online sports betting in Malaysia by registering in a foreign sportsbook. This is because even though online gambling is illegal, the bettors themselves aren't technically breaking any Malaysian laws when betting through online gambling sites hosted outside elsewhere. Today, most online casinos in Malaysia are hosted in Thailand, India, and the Philippines.
The Malaysian government is currently mulling to legalise online gambling in the country to tax online casinos and protect Malaysian bettors from getting scammed. However, bettors might still prefer to bet through foreign online casinos because they're already used to them.
The Future of Gambling in Malaysia
Malaysia has a dual system of law, namely the Sharia-governed Syariah Courts for Muslims and the secular courts in the country. The existence of both courts provokes debates regarding the country's laws, including the current gambling laws in the country. Legalising gambling is currently a hot topic, and there are even talks of the government legalising online gambling to regulate the market and profit from it while protecting Malaysians from fraudulent gambling sites.
The future of gambling is still unclear in Malaysia. Still, one thing for sure is that gamblers will continue to bet online and play online slot games in Malaysia, play 4D online, and casino games through online casinos.
Conclusion
Gamblers in Malaysia can freely place bets when they either bet on the legal options through legal casinos or the best online casino in Malaysia. They can choose to bet through 88ProAsia, one of Malaysia's leading betting sites for online gambling. Register at 88ProAsia today and start betting securely with us.